I recently read this article and believe that it is bad advice for NJ first -time homebuyers.
New Jersey is unlike housing markets in other states. The key difference is that home values increase each year, and they rarely reverse direction and decrease. This is especially true in northern New Jersey (Bergen County, Passaic County, Hudson County, Essex County, and Morris County).
Stated another way: If you purchase a home in 2023 in New Jersey for $600K, it is highly unlikely that if you sold that home in 2024, you would receive LESS than $600K for it.
This trend is not the case in other states.
For example, in Arizona, the median home price increased from $285K to $436K between 2020 and 2023 (53%). Buying in Arizona seemed like a great investment, but this pricing trend reversed in early 2023. Arizona has seen a 6.2% median home price decline from May 2022 to May 2023, and further declines in median price are expected in 2024. Arizona has also experienced a dramatic decrease in homes sold above list price (from 55% down to only 20%).
So why does median home price or a decrease in homes sold above list price matter to a prospective homebuyer?
The answer is that if home prices are likely to decrease, a prospective home buyer should postpone their home purchase, and if prices are likely to increase, then a home buyer should try to make their purchase as soon as possible (to avoid paying more for the same house, and to capitalize on the future increase in the home's value).
When reviewing the same stats for the New Jersey market, the price increase was about the same percentage increase, which was 56.25% ($320K in 2020 to $498K in 2023). New Jersey hasn't experienced any median home price decline from June 2022 to June 2023, and instead has seen median sales prices increase by 5.5%. Additionally, New Jersey has seen much stronger demand for housing, with 59.6% of buyers paying over the list price in June of 2023 (vs. only 20% in Arizona).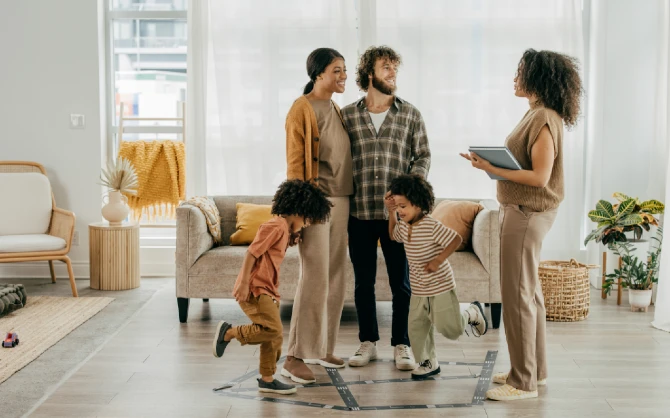 What conclusions can be drawn from this data?
One conclusion is that you are highly likely to pay over list price for a home if you purchase in 2023.
Another conclusion is that the price you pay for a home this year will likely be LESS than what you will pay for a home next year, as home prices are rising at a rapid pace, between 5% and 10% (depending on the year).
My final conclusion is that if you buy a home this year and pay over list price, and then decide to sell in the next few years it is HIGHLY LIKELY that you will either break-even or make a profit when you sell your property.
If you believe in the statistics and in the conclusions listed above, then why wouldn't everyone buy this year instead of waiting until a future year to purchase their dream home?
The answer for many New Jersey homebuyers (especially first-time homebuyers) is that "the mortgage rates are just too high right now".
I wrote another article about mortgage rate trends and expectations. The summary is that almost every economist believes mortgage rates will decrease in the next 12 – 24 months.
So, if these economists are correct, what will happen when rates decrease? Even more buyers will enter the market, housing supply will still be constricted, and prices will soar even higher than if rates stayed high.
Additionally, if you purchase in 2023, a mortgage broker nj may be able to refinance your loan in 2024 or 2025 (when rates decrease) and lock in a lower monthly payment for you.
If these economists are incorrect and rates stay high, then buying in 2023 and securing a lower rate with a new jersey mortgage broker will afford you a lower monthly payment than buying in 2024 or 2025 (both a lower rate with a refinance mortgage new jersey and likely a lower purchase price).
This article has considered every scenario, and the summary is that in New Jersey (especially northern New Jersey), the best mortgage brokers in nj believe that it isn't financially beneficial to postpone buying your dream home in 2023 and wait until 2024 or 2025 to purchase.