There are many reasons to choose to work with a Mortgage Broker for your next property purchase or refinance in New Jersey. Mortgage Brokers are business entities that secure financing on behalf of home buyers at terms that are typically better than the home buyer could secure on their own. This article will discuss a few topics:
1. How is it possible that a mortgage broker can get me a better deal than I could get myself?
We get this question on almost every first client call. The answer may be that banks are greedy and overcharge their clients. Another alternative explanation is that a mortgage broker model (separating sales/marketing from underwriting/funding) is a more efficient business model. One final explanation is the reduced overhead expense (mortgage brokers have physical offices but they are not as lavish as the commercial buildings required for banks to staff and maintain).
One thing is for sure, and that is that mortgage brokers typically do not broker loans to banks as they are too expensive (fees and rates are too high) and too slow (typical closing is 70+ days).
Another possible explanation is that when you shop with one mortgage broker (if they are a good broker), they will shop your loan with 30 or more lenders. The more options that are considered, the higher the likelihood that you will get the very best price/program for your loan scenario.
2. Why should I work with a mortgage broker if I'm self-employed?
Self-employed borrowers are just as credit worthy as payroll (W2) borrowers. Unfortunately, they are treated like second-class citizens at banks when they are applying for any type of loan. Many mortgage brokers specialize in working with self-employed borrowers and understand the applicable underwriting guidelines better than banks or even direct lenders. So, the first reason to choose a broker if you're self-employed is that you will have a better customer experience because 'we understand you'.
Another reason to choose a mortgage broker if you are a business owner is the breadth of loan programs offered. A typical mortgage broker may have 25 or more self-employed mortgage options, vs perhaps one or two programs available at a lender or bank.
3. Why should I work with a mortgage broker if I'm a real estate investor?
Serial investors (repeat buyers who purchase multiple investment properties each year) almost always work with mortgage brokers. They value everything a broker can offer – the best price, the fastest closing, the most options for loan qualification, the most flexibility for properties with defects, and the most certainty regarding closing (meaning that you will actually close on time, without delay).
Additionally, mortgage brokers can offer renovation loans, new construction loans, interest-only options, loans without prepayment penalties, loans without balloons, and many other technical loan features that are appealing to more savvy investment property buyers.
4. Why should I work with a mortgage broker if I'm a veteran?
The answer to this question is sad but true. Many of the largest VA-focused lenders (think of two large companies with the word United in their name, or four letter acronym) charge the absolute highest interest rates and fees! This is so unfair, and many veterans don't know that mortgage brokers even exist.
Stated more specifically, a mortgage broker will typically save a veteran 0.5% - 1.0% on their interest rate ($100 - $600 per month), and $1,000 - $10,000 in loan fees. It may sound too good to be true, but it is not. If you are a veteran, you definitely want to compare a quote from a mortgage broker to others before you make a decision about your purchase or refinance.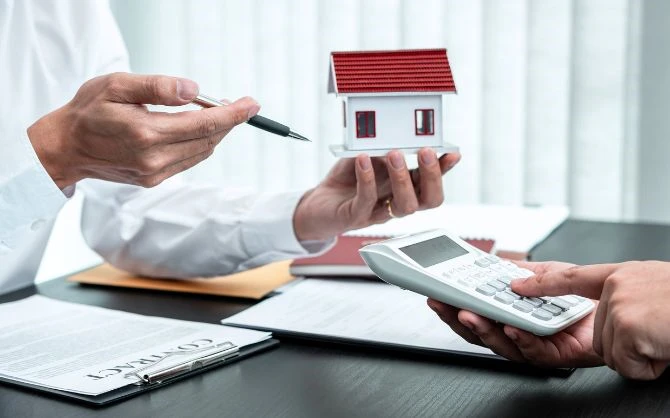 5. Why should I work with a mortgage broker if I don't declare much income on my tax return?
Mortgage brokers offer a wide range of loan programs. Many of the programs offered do not require the submission of tax returns, paystubs, or W2's. Many individuals are paid in cash – hairdressers, landscapers, dry cleaners, etc. – and that income is not declared on the tax return.
6. Do I have to pay extra to work with a mortgage broker?
No. Mortgage brokers are paid by the lender funding the loan. You do not have to pay an extra fee to work with a mortgage broker. Typically, a mortgage broker will help you find a lower cost loan (down payment, monthly payment, and closing cost combination) than you can find on your own.
7. What if the mortgage broker closes their business in the future. How will it affect my mortgage loan?
A mortgage broker is not involved in collecting the payment for your mortgage each month. If the mortgage broker closes their business, there will be no impact on your mortgage or home.
8. What fees should I expect to pay a mortgage broker?
Some mortgage brokers will charge clients an upfront Application Fee, to ensure that they are compensated for their time spent (even if the client chooses to work with another lender). Brightwire Loans is an NJ Mortgage broker with NO Application Fee.
9. How does working with a mortgage broker make my purchase offer more competitive?
Mortgage brokers are members of the local community. The best NJ mortgage brokers have a professional network of realtors that they have worked with on past client purchases/sales. If your mortgage broker has a relationship with the realtor that is selling the house that you are buying (the listing agent), then there is a much higher probability that your offer will be accepted. Listing agents are concerned about three things (on behalf of their seller):
a. Will the transaction close on time?
b. What is the offer price?
c. Will the property meet the appraisal requirement?
The best NJ mortgage brokers will ensure an on-time closing and will ensure that a local appraiser is the one that evaluates the property.
10. Why do I want to choose an NJ mortgage broker for my purchase in New Jersey (vs. a broker that is out of state)?
An NJ mortgage broker has the local relationships (realtors, attorneys, home inspectors, contractors, insurance agents, etc.) to ensure that your purchase proceeds smoothly.
Although there are many capable mortgage brokers in other states that work with clients in New Jersey purchasing property, they cannot replace the value of in-person and local relationships.