If you're considering a mortgage refinance it may be challenging to decide if now is the right time and if the benefits outweigh the costs.
There are three main reasons to refinance:
1. The primary reason we have noticed clients refinancing in the current market is to obtain a larger loan amount and receive cash-out. The cash-out is typically used to pay off high interest debt (credit cards, auto loans, personal loans) or to pay for other expenses (home repairs/renovations, college tuition, etc).
2. To reduce the number of years of the current loan.
3. To reduce the monthly payment of the current loan.
Regardless of which type of mortgage refinance loan you are pursuing, you will want to ask your mortgage professional these ten questions: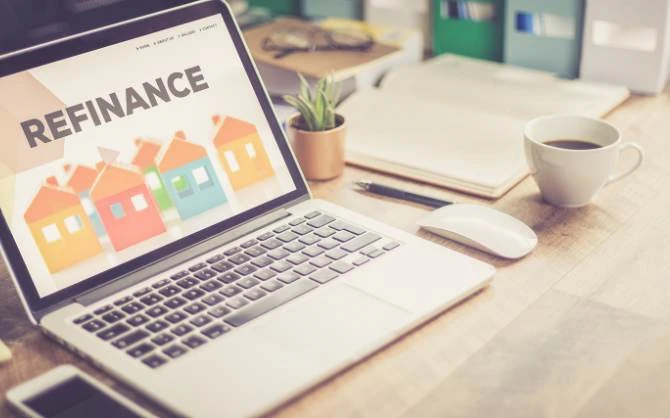 1. How much will I save in interest payments by refinancing? Be sure to get an answer for the next 2 years, 5 years, and 7 years as most homeowners either move or refinance every 7 years (so getting the answer about interest savings for 15 or 30 years can be misleading).
2. How much will I receive in cash-out? Be sure to also ask if your property must appraise for a specific value to receive that cash-out.
3. What will be the amount of my new monthly payment? Also ask if your monthly payment will change over the course of the loan.
4. What type of loan will I receive? Conventional loans are most common and typically have the lowest monthly costs and closing costs, however if you are eligible for a Veterans Affairs (VA) loan that may also be a great option.
5. What is my estimated closing date? Refinance loans should take no more than 30 days to close.
6. Is there a prepayment penalty? Typically there are no prepayment penalties for primary residence loans however there may be a penalty to pay off your loan early for an investment property loan.
7. Do I need to payoff any debt to qualify for the loan? In some cases (typically when refinancing to receive cash-out) paying off high interest debt is required in order to qualify to borrow a larger loan amount.
8. Will rates be lower in the next few months? If you believe mortgage rates will be trending downward then you may be better off waiting to refinance for a few months. If you need to consolidate debt now (to save on interest payments) then it may be more beneficial to refinance immediately and then refinance again in the future when rates decrease.
9. Will my credit score improve in the next few months? If you recently paid off credit card, student loan, or auto loan debt you may want to wait to refinance. The reason is that your credit score may be trending upward and that could afford you an opportunity to secure a lower interest rate.
10. What are the costs to refinance? The costs to refinance are generally added to the new loan amount (financed). Even though you may not be paying those costs from your checking account, you are still paying those costs over the course of your loan term. Some NJ mortgage brokers will offer the option to refinance at no cost while others may charge $10,000 or more to complete a mortgage refinance. Your best option is to work with someone that you trust and that has excellent online reviews.