How Does My Credit Score Affect My Mortgage PreApproval?
Getting PreApproved is the first step towards buying your new home. In order for a preapproval to be thorough and accurate, a full tri-merge (pulling all three credit bureaus' information – TransUnion, Equifax, and Experian) is required. Your credit score will have an impact on whether you qualify for a loan, which type of loan, and how much you can borrow.
Government loan programs, such as Federal Housing Administration (FHA) and Veterans Administration (VA), have more relaxed guidelines about credit scores. Borrowers with credit scores of 640 (fair credit) or higher will all receive the same interest rates and terms for their loan. Conventional (Fannie Mae and Freddie Mac) loan programs will be more sensitive to the borrower's credit score and have pricing tiers every 20 points starting with 780. This means you will receive different rates and terms if your score is 660 vs 780.
Another key difference between government loan programs and conventional loan programs are the factors that affect the private mortgage insurance or mortgage insurance premium costs/calculations.
VA loans charge upfront mortgage insurance (a funding fee) that is based on the number of times the veteran has previously used their benefit, their down payment percentage, and their disability status. The borrower's credit score does NOT impact the amount of the funding fee. Additionally, VA loans do not have mortgage insurance premiums paid monthly (only the upfront funding fee).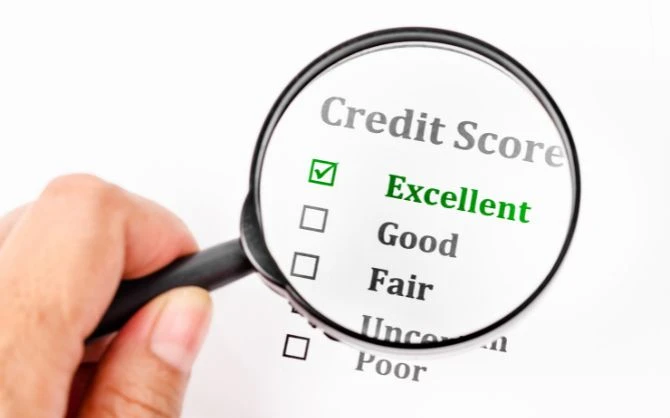 FHA loans have mortgage insurance premium (MIP) paid upfront and monthly. This is why FHA loans are the highest cost (highest Annual Percentage Rate – APR) loans that you can obtain for a primary residence. The amount of the mortgage insurance premium is dependent on the loan term (number of years) and the down payment. FHA mortgage insurance premium is NOT affected by credit score.
Conventional loans charge only monthly private mortgage insurance (and also have options for no private mortgage insurance - PMI). The PMI cost is HIGHLY DEPENDENT on down payment percentage, credit score, income, and whether you are a first-time homebuyer.
To summarize, your credit score is very important if you are pursuing a Conventional loan, as the score will affect both your interest rate and PMI cost. A higher interest rate and PMI cost lead to a higher monthly payment, and therefore a lower maximum loan amount and purchase price. The conclusion is that the higher your credit score, the greater your purchase power for conventional loans (assuming all other factors – income, assets, monthly debts, etc. remain the same).
Alternatively, your credit score is much less important (as long as it is 640 or greater) if you are pursuing an FHA or VA loan. The reason is that it will NOT impact your interest rate or MIP/Funding Fee cost.
One final topic to consider is whether your credit score may PREVENT you from obtaining a loan. If your credit score is less than 620, you will not be able to obtain a conventional loan. If your score is less than 580, it will be very difficult (but not impossible) to obtain an FHA or VA loan.
Choosing the right mortgage program, engineering your loan structure to be the lowest cost possible, and educating you on the relevant topics are what makes an NJ Mortgage Broker the best option for obtaining your mortgage loan.