10 Mistakes First-Time Homebuyers Should Avoid
We work with many first-time homebuyers at Brightwire, and one of the common questions that we get is whether there are any mistakes to avoid when purchasing your first home. First-time homebuyers in New Jersey do not fit the national stereotype: 25 years old, with low credit scores, tons of student loan debt, and just starting work at their first job. This may be due to the high cost of housing in New Jersey, or perhaps just the type of person that chooses to live in New Jersey. Regardless of your age or mortgage qualification, avoiding some of the mistakes below will ensure a smooth path from renting to homeownership.
#10.

Don't buy or lease a car.
If you need a new vehicle, your best option is to speak with your NJ mortgage broker and confirm how much you can borrow without affecting your qualification.
In the best-case scenario, you have enough income to support the new car loan or lease, and you will just need to provide extra documentation to your mortgage broker regarding the monthly payment, term, financed amount, etc.
In the worst-case scenario, you may no longer be able to qualify for a mortgage.
#9.

Don't change jobs or industries.
If you change industries (for example, you move from a computer software programming position to being a fireman), you will have to wait 2 years before applying for a Conventional loan, an FHA loan, or a VA loan (and using your fireman income to qualify). If you change employers but stay within the same industry (for example you move from a computer software programming position with Microsoft to one with Facebook), there may still be challenges with getting your loan approved. Your best option is to speak with your NJ mortgage broker to confirm how changing jobs or industries will affect your qualification before making any changes to your employment.
#8.

Don't change from W2 to 1099.
If you change from being paid as a W2 employee to a 1099 contractor, you will typically have to wait at least 2 years before applying for a Conventional loan, an FHA loan, or a VA loan and using the 1099 income. There are other non-traditional loan types that you may qualify for depending on your down payment, credit score, and reserves (funds in the bank after closing is completed).
#7.

Avoid multiple credit report pulls.
Many first-time buyers think that they will get the best "deal" by shopping rates with multiple lenders and getting preapproved by multiple companies. The problem with this strategy is that every time you provide your social security number and your credit report is checked, your credit score temporarily decreases (usually for about 3-4 months). If you have well-established credit (meaning you have had credit for 5+ years), your score may only decrease by 3-5 points. Most first-time homebuyers do not have well-established credit, and their scores may decrease by 20 points or more per credit pull. Interest rates for most loan types are linked to credit score, so frequently the "deal hunting" can result in a much higher interest rate than if you just selected the best NJ mortgage broker and got preapproved once.
#6.

Don't start shopping without selecting your own Realtor.
Many first-time homebuyers don't know any real estate agents (Realtors) and decide to start their search by visiting an open house on a Sunday afternoon. There is nothing wrong with this strategy until you find the house that you want to buy! The problem is that once the listing agent (or the brand new realtor that is covering the listing agent's open house) shows you that property, you are legally obligated to work with them as your realtor if you purchase that property. If this agent is already representing the seller, their goal is to ensure that the seller receives the highest price possible for the property, and it is nearly impossible for the agent to act in both your best interest and the seller's best interest simultaneously. It is absolutely a myth that you will be able to negotiate the best purchase price by working directly with the listing agent. Instead, your strategy should be to request a referral from friends, family, co-workers, or your NJ mortgage broker for a professional Realtor before you start visiting open houses on Sunday afternoons. If your Realtor is not present with you at the open house, the listing agent at open house is obligated to ask you if you're working with another Realtor. If you say yes and hand the listing agent your Realtor's business card, you are no longer legally obligated to work with the listing agent.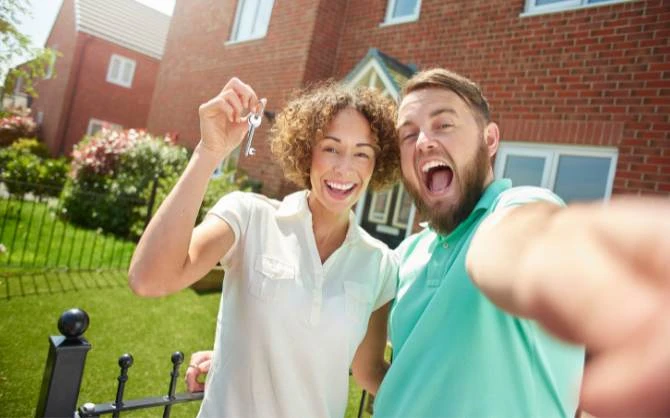 #5.

Don't be cheap when selecting a home inspector.
A home inspector is paid to determine the property's defects, and in New Jersey, a home inspection takes place after your offer is accepted and attorney review is completed. It is always a good idea to ask your realtor, attorney, and NJ mortgage broker for a home inspector referral.
When speaking with the inspector, always ask, "What is included with the inspection?" Some items you may want to ask about include: Oil Tank Sweep, Sewer Scope, Wood Destroying Inspects (Termites), Radon Testing, Septic System Testing, Chimney Inspection, Well Water Testing, Appliance Testing, Pool Inspection, etc. The number one mistake first-time buyers make is NOT getting a sewer scope. This inspection involves sending a camera down the sewer line to check for blockages, cracks, and other problems. The risk of not getting this type of inspection performed is sewage backup in your house (typically in the basement).
#4.

Don't choose an attorney based on price.
This is a common error that especially plagues first-time buyers in New Jersey. The role of the attorney in your purchase is to review and negotiate the purchase contract terms, review and negotiate the home inspection repairs, and advise you about title issues and closing documents. Attorneys are typically only used in the Northern geographical half of New Jersey. The average attorney fee is $1,500 in Northern New Jersey and $1,200 for Central New Jersey.
Here are a few questions to ask your attorney:
1) Do you have a paralegal (an assistant that is not licensed)?
2) Do you attend the entire closing (or is closing at your office but you don't necessarily attend)?
3) Do I have to pay extra for you to: review the title binder, review the survey, prepare an addendum to a contract, or any other required activities?
4) If my home purchase is not completed, is any part of your fee non-refundable?
5) Am I obligated to work with your preferred title company, or can I choose the title company that I prefer?
If you need help decoding the answers to these important legal questions, please speak with your NJ Mortgage Broker.
#3.

Don't wait to find the house and then get preapproved.
It's a beautiful Sunday afternoon in June, and you just found the perfect home for you and your spouse! The problem is that all offers are due by Monday at 10am, and you need a preapproval letter to submit with your offer. This is an extremely common scenario that many first-time buyers face: I need to urgently produce a preapproval letter so I can make an offer on my dream home.
The challenge is that the best mortgage brokers and lenders are closed on Sundays. The mortgage companies that operate large call centers and are open 24 hours a day typically will receive a Sunday afternoon call and produce a preapproval letter within minutes. There are three major problems with this approach to getting preapproval:
1) The preapproval is not accurate (and you may not actually qualify to purchase the property). The reason the preapproval is not accurate is that the call center or online preapproval website is not in the business of free consulting (which is the nature of a quality preapproval), and they do not care if the preapproval is at all accurate.
2) Many first-time homebuyers think they are obligated to work with the mortgage company that preapproved them when their offer is accepted. This leads to making a snap decision (2-3 minutes of google searching to find a mortgage company that is open on a Sunday) regarding the financing of the biggest purchase of your life.
3) The listing agent receiving the preapproval is going to call the mortgage company that issued the letter if your offer is being considered.
If they are directed to a call center or know that the company issuing the preapproval is notorious for automated, low-quality preapprovals, they may tell the seller to not even consider your offer.
All these problems can be avoided by simply getting preapproved before you find your dream home. An NJ Mortgage Broker like Brightwire can typically preapprove you without a hard credit pull, and it only takes one 15-minute phone call for most clients to get preapproved.
#2.

Don't choose a lender based on the rate.
Most first-time buyers make the mistake of only considering the interest rate and not reviewing the total monthly payment and total closing costs. The reason this is especially relevant for first-time buyers is that they often commit less than 20% down payment and have Private Mortgage Insurance (PMI) as part of their mortgage payment. PMI may cause a loan with a low rate to have a high payment. This is the case for all FHA mortgages, which are the highest-cost government loans available for primary residences.
For example, a large call center lender might use a script like this: "Hi Marcy, it's Bob from Quick Mortgage Loans, would you prefer an FHA loan with a rate of 2.5% rate or a Conventional loan with a 3.25% rate?"
Most first-time homebuyers will fall for the trap and choose the lower rate instead of asking, "What is the total monthly payment for each loan?" Yes, indeed, the loan with the 2.5% rate will ABSOLUTELY have a higher monthly payment than the loan at 3.25% due to the PMI cost.
Another common error when reviewing rate quotes is not considering the total closing costs. Many lenders will quote a loan with the maximum amount of allowable lender fees (sometimes called points), which creates the perception that they are offering a lower interest rate. For example, you receive a rate quote that is 1% lower than all other companies but later finds out it will cost you an extra $10,000 in fees to get that interest rate.
The best option when shopping for anything (especially a complex product like mortgages) is to work with someone you trust and that has access to multiple products and providers. This freedom of choice is the inherent structure of a mortgage broker and is why Brightwire is one of the best Mortgage Brokers in NJ.
#1. Don't pay a non-refundable fee before your interest rate is locked in.
The number one mistake a first-time buyer will make when purchasing a new home is to pay a non-refundable fee (typically an appraisal fee or application fee) before they receive a written disclosure confirming their interest rate is locked in. Although this tactic of baiting-switching is illegal, it is very common with call center and online lenders.
The scheme is to offer a great interest rate to a client in exchange for a non-refundable financial commitment (typically an appraisal fee or application fee). Once the non-refundable financial commitment is made (typically a credit card is charged), there is some unforeseen delay with processing their application or rate lock. Common delay tactics include: "Our system is down," or "We will review your application and contact you within 24 hours," etc.
Then, when the system is back online or 24 hours have passed, the interest rates have somehow dramatically increased to be even higher than what everyone else in the market is offering
OR
The same rate is still available, but there is now a large fee to obtain that rate (usually $5,000 - $10,000).
The best way to avoid becoming a victim of this illegal bait-switch tactic is to avoid paying any fees until you have your loan terms (including your locked interest rate) in writing.
Alternatively, if you choose to work with a local highly ranked NJ Mortgage Broker like Brightwire Loans, you can avoid this issue entirely. Brightwire does not charge any non-refundable fees and does not order appraisals until the client reviews and signs their loan documents (highly ranked by Yelp, Google, Zillow, Angie's List, and Better Business Bureau).